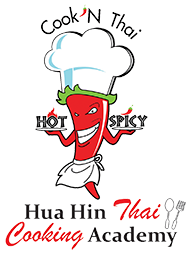 Browsing Posts tagged Thai vegetarian cooking and Thai vegan cooking. There are Thai cooking classes and a Thai chef school. thai cooking school
Variety Of Thai Food
Snack : These savoury titbits can be eaten alone or as side dishes. Traditional favourites include stuffed dumpling, satay, crisp-fried noodles topped with sweet-and-spicy sauce, and spring rolls. Chilli dips : Usually served with vegetables, meat or fish, chilli dips are very versatile. A dip can be a main dish or side dish, added to a pan of fried rice to flavour it, or drizzled on chips to liven them up. A cook will make up a bowl of dip from whatever is available, including chilies, garlic, onion, shimp paste, sour tamarind etc. thai food snack: chicken saty thai food chilli dips : spicy shrimp paste + fresh vegetables Salads : Thai salads, called yam, are sour, sweet and ...
Healing Power Of Thai Food
Growing interest internationally in the therapeutic value of herbs and spices has also helped popularise Thai cuisine. A large number are indigenous to the country, and many more have long been cultivated here. They have a long tradition of use in medicine, and consequently cooks understand their therapeutic qualities in addition to their flavours. Coriander, in all its forms, is probably the most widely used herb. The fresh leaf is used in countless dishes for its distinctive perfume, the roots are pounded together with garlic and black pepper to form a seasoning, while the seeds are both a seasoning and an ingredients. Basil is another essential, with three kinds being commonly used : the large-leafed sweet basil ...