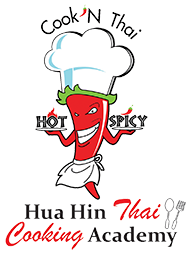 Thai Style Fish Cakes
Book your class today!
INGREDIENTS | 400g white fish fillets, skinned | 3tbsp Thai red curry paste (we used Thai Taste) | 1 egg | 2tbsp breadcrumbs | A good dash of fish sauce | 75g fine green beans, topped, tailed and finely chopped | Zest of one lime, plus the juice to serve METHOD 1 Place the fish, curry paste and egg into a food processor and blend to a thick paste. Tip into a mixing bowl and add the breadcrumbs, fish sauce, green beans and lime zest. Mix together thoroughly and form into fish cakes about 2-2.5cm thick. Place on a lined baking tray and cover with cling film.  2 Refrigerate for at least 30 minutes to help the fishcakes hold their shape while cooking.  3 Cook them for about five minutes on each side over a medium heat, either fried in plenty of oil, grilled or barbecued. If you are grilling or barbecuing, then it's a good idea to brush them with a little vegetable oil first to stop them from sticking to the pan.  4 Serve with a squeeze of fresh lime juice.