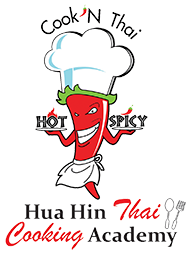 Thai out some exotic flavours
Book your class today!
THE beauty of Thai food is in its contrasts – hot, cool, sour, sweet, crunchy and soft and all with a wonderful citrus tang.
If you've ever been on holiday to Thailand, you'll notice there are restaurants and food stalls everywhere you look, filling the air with wonderfully exotic smells.
The tropical monsoon climate is responsible for the abundance of fruit and vegetables they can grow, which includes varieties of everything we get in the West and at least 50 per cent more.
The country's location means there have been many outside influences on the language, culture, religion and cuisine, all combined to create a style of their own.
The Thai diet is very healthy. There are many vegetarians and those who eat meat and fish eat them only in very small amounts.
The ingredients of Thai food also offer a surprising range of nutrients. Limes, for example, are a great source of Vitamin C, while bean sprouts continue to grow and form nutrients after picking.
As Thai cuisine has gained in popularity in the UK, first Oriental food shops then ordinary supermarkets and now even many corner shops sell more and more Thai ingredients, so we can all learn to cook Thai style.
Remember it is worth paying a little extra for better quality ingredients to get the best flavour. I recommend a trip to a good Oriental food shop, where you will be able to buy all your staples in one go.
As Thailand is one of the largest producers of rice in the world it makes sense that their rice dishes are excellent – and they also make noodles from rice.
The following recipe is simple, spicy and zesty and makes a fantastically tasty starter.
Chilli fried noodles
Ingredients
1tbsp vegetable oil
2 eggs
2tbsps shallots, sliced
325g/11oz dried, wide rice noodles, soaked in boiling water for 10mins and drained
2tbsps sugar
50g/2oz asparagus spears, cut into one-inch lengths
2 spring onions, finely chopped
1tbsp crushed, dried chillies
2tbsp fish sauce
juice of 2 limes
2tbsps chopped coriander
Method
Heat the oil in a wok, crack the eggs into it and stir them around, then add shallots. Stir fry for 30 seconds. Add noodles and stir fry briefly, then add the rest of the ingredients. Stir fry vigorously for 2-3 mins. Divide between four plates as a starter and serve at once.