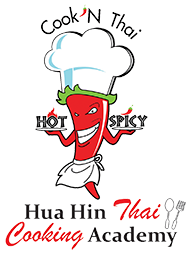 Thai Food Culture
Book your class today!
Thai Food Culture: Thai food is renowned all around the globe for its distinctive flavours, which are a mix of spicy and sour taste. Each area of Thailand has its own culinary specialities. These distinctive areas of Thai food tastes are Northern Thailand, Central Thailand, Northeast Thailand and Southern Thailand.
Thai Rice: Rice is the standard accompaniment of eating Thai food. It is consumed with the majority of Thai dishes. The words "to eat" in Thai are "Kin Khao", which means "to eat rice". There are various different varieties of Rice available. The normal steamed rice is "Khao Suey". The famous sticky rice comes from the "Isan area" (northeast Thailand) and is called "Khao Nio". Thai people eat this sticky rice with their hands, by making the rice into small edible balls. People from the central regions of Thailand often say that eating sticky rice makes you lazy! Hence the people from the "Isan area" often have the wrong reputation of being lazy. Nowadays people from all over Thailand eat sticky rice. This has come because of the migration of workers from various parts of Thailand to Bangkok, bringing with them their own Thai food delicacies.
Search for Thai food on the Siam Market products page.
Thai Isan Area: Apart from sticky rice, some other famous Thai food dishes from the Isan area are the spicy salad ("Som Tam"), grilled chicken ("Kai Yang") and beef salad ("Neua Nam Tok").
Thai Eating Etiquette: While eating Thai food, all the dishes are served together, unlike other cultures that have a starter, main course and dessert (or even more courses!). Thai people eat their food together and share it amongst themselves. Sweets and deserts aren't usually eaten at meal times. Instead they are taken when people are on their way out somewhere. Thai people do not like wasting their food and usually eat all the food on their plate. This is especially true in the case of rice, as Thai's believe that wasting rice will bring bad luck.
Spicy Thai Food: Thai food is famous for its small chillies/pimento ("Phrik Khi Noo"). They come in a variety of colours including red and green. Usually they are cut in slices for the Thai food dishes. They can also be ground. A common misconception by people is that they think they can get rid of the spicy taste by drinking water. This is untrue. A good way to get rid of the spicy taste is to eat rice.
Food in Thai Culture: Thai's often discuss food as part of their daily conversation. A common way to open a dialogue with another person would be by asking them if they have already eaten. Throughout the cities and rural areas of Thailand, you will find loud, colourful and crowded markets. They may sell anything from fresh produce, flowers and delicious snacks to clothes and exotic and unusual items. Meat in these markets is often sold in the open air without being refrigerated. However this is perfectly safe as the meat has already been boiled or cooked. This meat is often used to make soup. Similarly fresh fish is also sold in these Thai food markets. In some areas of Thailand the markets also sell bugs, scorpions, larva, beetles and even dogs! Farmers in Thailand make more money harvesting lice instead of rice. A lot of Thai people buy their daily meals in the food markets and take them home to consume. These ready meals can consist of soup, curry dishes, grilled meat etc. T he Thai food markets also sell all the famous fruits and vegetables that make Thai food so distinctive. The highlights of these would be coriander, ginger, galingale, rambutan, durian, mangoes etc. Click here to start searching for these on the Thai Food homepage.