Thai Cooking Classes

OUR ACADEMY
We teach hands-on Thai cooking, but not in a stuffy, formal manner. Our air conditioned classes are designed to make you feel at home while getting the real feeling of authentic Thai cooking. We are centrally located in the heart of Hua Hin–at 210/4 Phetkasem Road, Soi 82.  You have three choices on how you can learn to cook authentic Thai dishes:
1. Regular & Vegetarian Cooking Classes (Half Day & Full Day)—YOU CHOOSE WHAT TO LEARN, 2 classes daily
2. Private Cooking Classes–You select 5 dishes; one of our chefs will  teach you how to cook them (one-on-one).
      Take a look at our
TripAdvisor

reviews HERE
REGULAR COOKING(1/2 Day & Full Day)
YOU CHOOSE WHAT YOU WANT TO LEARN
Cost: 1,500 B for 1/2 Day, 2,800 B for Full Day
700 B for children under 12
YOU CHOOSE WHAT TO LEARN
4 dishes + a curry paste to learn/class

25 dishes available to learn
Making coconut milk for AM  class
Basic fruit carving for PM class

2 classes daily, 7 days a week

Classes start 8:45 AM and 2 PM

FREE

pickup at your hotel in Hua Hin town
Recipes for all dishes learned

Minimum class size:  one student
Certificate of Achievement awarded when take 3 or more classes

IMMERSION

special–take 5 classes for only 6,500 Baht (excludes hotel pickup)

Select one Curry + Chicken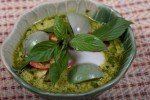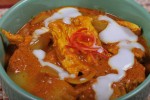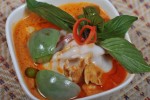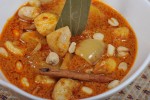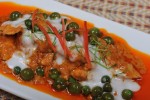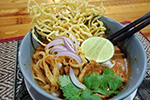 Green Curry
Massaman Curry
Red Curry
Yellow Curry
Panang Curry
Egg Noodle in chicken curry(Khao Soi)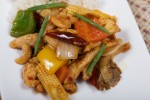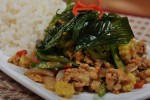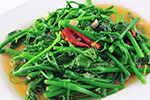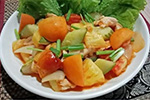 Stir Fried Chicken with Cashews
Stir Fried Pork with Basil
Stir Fried Chicken with Ginger
Stir Fried Black Pepper Prawn
Stir Fried Morning Glories
Sweet & Sour Chicken

Select one Soup, Fried Rice or Noodle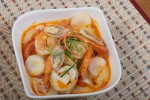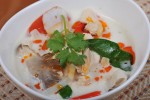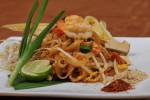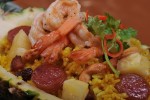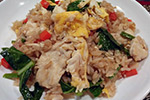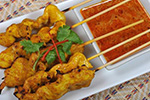 Tom Yum Goong
Chicken in Coconut Milk
Pad Thai
Pineapple Fried Rice
Fried Rice with Egg
Chicken Satay

Select one Salad or Dessert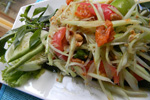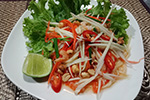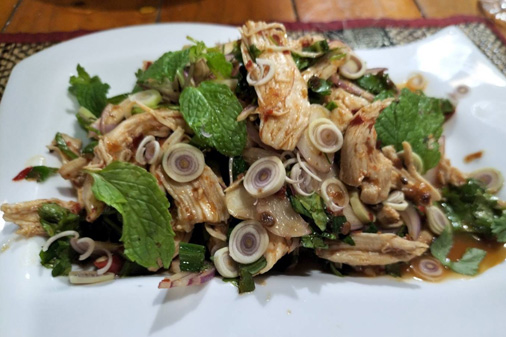 Mango with Sticky Rice
Minced Pork Salad (Laab Moo)
Green Papaya Salad (Som Tam)
Pomelo Salad
Green Mango Salad
Chicken Salad with Lemon Grass

Some of the benefits of hands-on Thai cooking at our Academy are:
Instruction at our academy:

Learn 70+ Thai dishes such as Massaman Gai, Som Tam, Pad Thai, …plus many curry pastes
Learn how to make sticky rice & coconut milk
Learn how to use woks and Thai cooking utensils

Payment:

Pay in cash (Thai Baht) at the end of your class.

Receive :

FREE tea, coffee, and water during class
FREE recipes for the dishes you prepare
PAYMENT– Payment at the end of your class is due in cash (Thai Baht).
CERTIFICATE OF ACHIEVEMENT:
A Certificate of Achievement is awarded when you have completed 3 or more classes.
MEETING TIMES & DAYS:
We offer 2 classes daily, Monday-Sunday.
For any questions, please call: Chef Ya +66 860-040-839 (M) or E-mail: Ron@HuaHinThaiCookingAcademy.com.