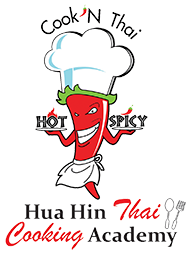 How To Create The Perfect Thai Atmosphere
Book your class today!
Having guests home for dinner? Want to create a different environment, away from the usual? How about ordering or if you are game for it, cooking Thai food and creating a perfect Thai atmosphere, right here in your home? Don't worry if you don't know how to do it. We are here to help.
Set the Mood
Let's start by setting the mood first. Thailand is a beautiful country with the best of nature's bounty. So when you are creating a mood, 'tropical' is what you should be thinking. The must have items include a bright and colorful table cover, bamboo place-mats and runner that adds drama to the table. But if you really want to go the extra mile, then try to buy a traditional Thai table decoration from the Internet or your nearby market. What's a dining table without a centerpiece? So to enhance the tropical feel and ambience, either pick up a traditional oriental centerpiece or create one with your choice of flowers.
Playing proper music goes a long way in setting the mood. Find some good, soulful Thai music to be played during dinner. If you can't find Thai music, you can play Indonesian music. The soft and soothing rhythm of the music will create the perfect mood so that you guests can truly enjoy their Thai food experience.
Set the Table
If you thought that Thai food is best eaten with chopsticks, then think again. Thais prefer to eat their food using Western cutlery. Thai food is best eaten with a fork and a table spoon. The spoon works in two ways, to cut the food (instead of the knife) and to scoop the food into the mouth. While the fork is held in the left hand, the spoon is help in the right. Once you get used to eating this way, you wouldn't want to eat any other way, Thai food or not!
Thai food doesn't have separate courses, like in Western cuisine. The Thais sample one dish at a time and never combine the various dishes. Most dishes are sampled with a serving of fragrant Thai rice or noodle. Therefore, you can simply place all your dishes on the table, including the steamed rice. The best way to enjoy a Thai food meal is to taste every dish individually, as combining various dishes may lose their appeal.
We hope you and your guests enjoy your Thai food dinner!