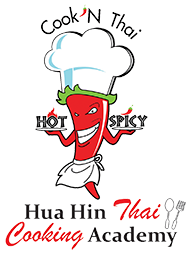 Fruit From Thailand
Book your class today!
It is said that Thailand is a real paradise for fruit lovers and one can find an incredible variety of fruits all over Thailand. Thailand is abundant in fruits and it serves as one of the most important revenue generators for the country. A great number of fruits can be easily found at the numerous fruit shops, supermarkets and market places. The fruits that are available here are much cheaper when compared to other countries. Sometimes fruit sellers end up offering tourists fruits to taste for free. This practice is more prevalent on beaches where the tourists spend most of their holidays.
thai fruit : mango
various thai fruits
Traditionally, the Thais finish a meal with fruits. Sweeter Thai desserts are kept for snacking in between meals. A Thai breakfast normally comprises of variety of fresh fruits and traditional sweets. Besides being delicious and healthy, eating fresh fruits after a Thai meal is sure way of putting off the burning sensation in the mouth after eating spicy Thai food.
In Thailand, fruits are generally sweet including those which are suppose to be sour. One of the best fruit producing places in Thailand is Phuket Island. It is noted for its pineapple. Pineapples grown here are famous throughout Thailand and are particularly sweet and crunchy. They are also a major export product. Fruits like Rambutan, Bananas, Papaya, Durian, Guava and Mangoes are also grown in Thailand. Recently, several temperate fruits like Apples, Strawberries and Peaches are being grown successfully in the mountain areas of Thailand. The farmers always concentrate on growing more fruits using new methods of cultivation. This ensures that Thailand never faces a shortage of fruits in any season of the year.