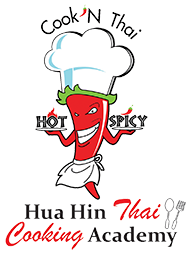 Eating healthier takeaways – Chinese, Thai and Indian
Book your class today!
When it comes to takeaways we all see them as a guilty pleasure – they are reasonably priced, convenient and satisfying. However, they are not always a healthy option.
Chinese, Thai and Indian takeaway meals usually contain more than the recommended daily intake of salt and fat. Eating too many meals like this will cause health problems including heart disease and diabetes. This is why many takeaways are now listing calories on their menus to enable you to choose the meals with fewer calories.
Many Norwich takeaways are now choosing healthier meals as part of their menus to ensure the customer is getting the healthiest takeaway when ordering.
Here are some foods which should be avoided and foods which offer the healthier options so you can still order your favourite takeaway.
Chinese takeaway
Many items on most Chinese menu's are battered or 'crispy'. What this means is the item is deep fried. Popular starters such as spring rolls and prawn crackers are deep fried, which means they will be high in fat. Dishes such as sweet and sour pork are battered and these will also have a high fat content.
The best choices on a Chinese menu are the dishes which have been steamed. Stir fried dishes also make an excellent choice of meal. Stir fried dishes are much lower in fat and include a variety of vegetables.
When choosing Chinese as your takeaway always try and avoid the fried and battered dishes including prawn toast, egg fried rice and spring rolls. Choose healthier options including crab and corn soup, steamed dumplings, tofu based dishes, plain boiled rice or steamed fish.
Thai takeaway
Thai takeaway is very popular and you are always spoilt for choice. However, you can still enjoy Thai food as a healthy option. Choose stir fired dishes or steamed dishes which contain vegetables, fish or chicken rather than the heavy curries. The most popular Thai curries are the red and green curries. These curries contain coconut which is high in saturated fat. If you still want to eat a curry then try and not eat all the sauce. Also, rather than egg fried rice have some steamed rice. Some great healthy choices include clear soups such as Tom Yum , salads, stir-fried meat or fish dishes. Stay clear of sweet and sour dishes, satay skewered dishes with peanut sauce.
Indian takeaway
What can we say about Indian food, it's texture and flavour are all mouth wateringly delicious. However, many Indian dishes are cooked using cream. Creamy dishes are always high in fat so try and choose tomato based dishes instead such as tandoori and madras curries. Plain rice and chapatti are also great choices. For great healthy choices choose lentil based dishes known as daal and vegetable curries.
Side dishes like pakoras, samosas and poppadoms are all deep fried dishes so should be avoided.
Hopefully we have given you some good alternatives to your favourite takeaways. The next time you place an order at your favourite Norwich takeaway for your fish and chips food delivery try the alternatives we have suggested.