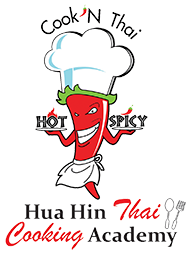 Delectable Thai Cuisine
Book your class today!
Thai cuisine as we know it today traces its history back into the far past and has undergone numerous changes and adaptations. It nevertheless retains its distinctiveness which makes Thai food highly popular among connoisseurs of fine dining the world over. Thai food will certainly bring an even wider appreciation of its many delights. Like the word "Thai" (which means free),
Thai cooks are never rigid in their approach. So be flexible in your interpretation of the recipes, particularly when you are not always able to find every ingredient. This food combines the best of several Eastern cuisines: the oriental bite of Szechuan Chinese, the tropical flavor of Malaysian, the creamy coconut sauces of southern Indian and the aromatic spices of Arabian food. Thai people are used to eating rice with their meal. Most Thai people can't have sandwiches for their meal. They call sandwiches a snack. Also, most Thai people do not sit down to eat a proper meal because they usually eat when they are hungry, especially kids and teenagers.
The Thai prefer to eat polished rice, tending to look down on untreated rice as inferior. While the polishing and washing removes most of the vitamins, particularly the vitamin B family, the side dishes and sauces that are served with the rice are extremely rich in vitamins and more than replace the loss. Long grain rice in cooked (usually steamed) to a light and fluffy texture without the use of additives such as salt, the seasons and spicy sauces being served separately and added according to individual taste.
A large container of rice is always the centerpiece. Surrounding the large central bowl of rice there will be several dishes offering a balanced selection of flavors and textures. In addition to the rice, a typical meal might include a soup (Tohm Yaam), a curry (Gaeng), fresh vegetable (Yaam), a fried dish (Phad)Health Fitness Articles, a spicy hot dipping sauce (Naam Prig) and a steamed one. The soup is served together with the other dishes whereas western customs is to serve the soup before.