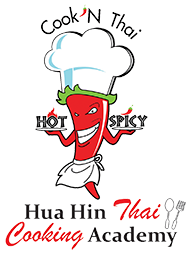 Barbecue Thai Style Bananas. Bring A Bit Of Tropicana To Your Barbecue
Book your class today!
Traditional Thai food is cooked on an open charcoal stove and meat and chicken are frequently barbecued. The Thai people rarely end a meal with an elaborate dessert but with the abundance of bananas in Thailand, the wide range of Thai dishes that include bananas, and their method of cooking, it's no wonder that a favourite dessert is barbecued Thai style bananas. Once you've tried Thai style bananas it'll become a firm favourite. It looks great and tastes even better, and the children love it.
From a health point of view, bananas contain high levels of natural sugars which are a better source of energy than foods that contain refined sugar. Bananas contain a good amount of potassium which helps redress our typically high salt diet. Bananas are often regarded as a super food!
Tip – don't store bananas in the fridge, as their skins will turn black! Keep them at room temperature, or in a cool place.
Preparation time: 5 minutes
Cooking time 8 minutes minutes
Serves 6
6 medium sized bananas
For the sauce
3 tablespoons of shredded, fresh, coconut
60 g (2 oz) of unsalted butter
1 tablespoon of grated ginger root
The grated zest of 1 orange
60 g (2 oz) of unsalted butter
4 tablespoons of lime juice
6 tablespoons of Cointreau or Grand Marnier
3 teaspoons of sesame seeds
1. Place the bananas, unpeeled, on a grill over hot coals. Cook for about 8 minutes, turning frequently, until the skins are blackened.
2. While the bananas are cooking, heat a small non-stick frying pan until hot. Add the coconut and fry for about 1 minute until lightly coloured, stirring constantly. Remove from the pan and allow to cool.
3. Place the bananas on serving plates and cut one segment of the skin away so that they are boat like in shape.
4. Heat the butter in a frying pan until it melts. Add the ginger and orange zest. Mix well for 1 to 2 minutes until the mixture becomes sticky. Add the Cointreau or Grand Marnier and stir well to blend. Ignite with a taper and allow the flames to die down.
5. Pour the sauce over the bananas where the segment of skin has been removed. Sprinkle with the coconut and sesame seeds.
Variation
For an extra special treat serve your barbecue Thai style barbecue bananas with scoops of coconut or praline flavoured ice cream. Or both!!
We hope that you enjoy this Thai style bananas recipe. Please come back again as we're adding more recipes all of the time. Or even better, sign up for our free newsletter, Chargrill Chat, and be the first to know about new recipes as we add them.