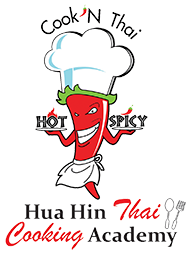 Ainsley Harriott's WEEKEND BITE
Book your class today!
Thai-style mince with fragrant rice   There are many lovely flavours associated with Thai food. Here I've taken a classic bolognese and added some of those flavours to create something really special.   Preparation time: 10 minutes   Cooking time: 20 minutes Serves: 4   Ingredients:   250g long-grain or Thai fragrant rice   1 tablespoon vegetable oil   1 onion, halved and sliced   1 garlic clove, chopped   1 red pepper, cored, seeded and roughly chopped   450g turkey or pork mince   1/2 teaspoon chilli powder   175ml chicken stock   2 teaspoons cornflour   2 tablespoons dark soy sauce   handful of fresh basil leaves   salt and freshly-ground black pepper1Cook the rice in a pan of boiling water for about 15 minutes.   2:While the rice is cooking, heat the oil in a pan and fry the onion for 3-4 minutes until it is golden. Stir in the garlic and red pepper and cook for a further four minutes. Then add the mince and chilli powder and cook for 2-3 minutes until well browned. Finally, stir in the stock, bring to the boil, and simmer for five minutes.   3:In a cup, blend the cornflour with a tablespoon of water and the soy sauce until smooth. Add this to the pan and stir until slightly thickened. Season and stir in the basil leaves. Drain the rice when it is cooked and spoon on to plates, top with the Thai mince and serve with a scattering of fresh basil leaves.   From Low Fat Meals In Minutes by Ainsley Harriott, published by BBC Books, price pounds 14.99. Ainsley Harriott 2002. Photos Howard Shooter and Gul Filgate, BBC Books 2000 and 2002. To buy a copy at pounds 13.99 (p&p free) call Mirror Direct on 0870 0703 200.